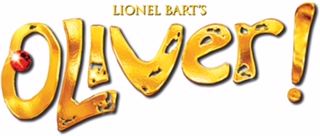 The idea behind Herne Bay YOUTH! Theatre.
During many productions I was working on through 2018, I was asked why there was not a musical youth theatre group performing at The Kings Hall in Herne Bay. All had theatre loving children looking for the opportunity to perform.
Having produced musicals across Kent and the south of England, I realised there was not a musical of any kind, by either a youth or adult society, to be presented in Herne Bay in 2018 or any recent year. Everyone had to travel to Canterbury for their musical theatre enjoyment.
With this in mind, I approached the Kings Hall and then the local theatre societies. After many weeks of meeting and discussion, I managed to put together a diary of exciting events and there will now be seven weeks of musical theatre performance at the Kings Hall next year.
Musical theatre is the backbone of all working theatres and we put together an amazing season for 2019.
Along with a group of other professionals from within the industry, we decided that the way forward for the new YOUTH! theatre was for it to be rehearsal and performance based. There are many other stage clubs and groups offering weekly classes in all things theatre and they are great at what they do.
But those approaching me had a desire to perform, so Herne Bay YOUTH! Theatre went on to perform "ANNIE" in April of 2019 and "JOSEPH AND THE AMAZING TECHNICOLOR DREAMCOAT" in July of the same year.
Bothe were amazing successes and we are now into our second full year and well into rehearsals for Oliver! We then start rehearsals for our a Summer production of Bugsy Malone. The YOUTH! Theatre now operates termly, with a production in April, August and November.
Cast members will attend a professional three hour photo-shoot with our photographer, Andreea from Light and Imagination Studios in Whitstable, to produce our publicity and marketing photography and programme head shots for each cast member.
With parental permission, Andreea will then return show week and take dress rehearsal live shots that will also be available to the cast, family and friends to download for free! Every cast member successful will attend every Sunday rehearsal.
Rehearsals will be held at Herne Bay Musical Theatre Society's rehearsal space in Arkley Road, Herne Bay.
The successful cast will be working with an assembled professional production team along with special guests and friends from within the theatre industry towards a show week to remember!
The set, costume, backstage and technical teams will move into the Kings Hall in Herne Bay on the Sunday of show week and set up everything required.
The cast will arrive Monday and will meet their chaperones, rehearsal assistants and backstage team who will be with us for the week They will spend the first hour learning about the venue and the rules we need to abide by as children in a working theatre. Parents will need to sign them in and out every day. Then we will rehearse on stage from Monday to Wednesday with state of the art lighting and radio mics, fully provided costumes, set and props and all continue to prepare for the opening performances.
The orchestra will join us and we will run a band call, a technical run and a full dress rehearsal with each cast. There will be between four and six performances with each of the cast performing in at least one matinee one evening show.
THE COST!
As with all these events - Live theatre is expensive! There we said it! We have also started a "LIVE MUSICIANS FOR ALL MUSICALS!" Campaign. This again adds to the cost, BUT - The feeling an audience and the cast get from live musicians is second to none and I believe worth every penny.
Our musicals and membership to the YOUTH! Theatre will however remain no more expensive than other class-driven clubs that run twelve week terms. We will offer also holiday day musical theatre clubs as part of the package in the school breaks for those that can attend for FREE! The signing up fee will be £130, due when a part is offered and paid in acceptance of your part. This helps cover all expenses. We accept payment spread over the four months up to the show. All cast members are presented with a cast hoodie with the show logo for free!
Then, as this is a live performance based group and they need an audience, we ask that the family of each member purchase a minimum of ten tickets for either of their child's evening or matinee performances.
You can pay for these when accepting your place (which will guarantee the best ticket choice) and then sell the tickets on to family and friends or collect the money for the tickets and we will forward your tickets at a later date.
Feel free to buy more at any time - this is simply a minimum level of support we feel is required.
We believe this offers great value and we hope that the group will receive the audience and public support it needs to grow and go on to perform their own Youth productions. We hope you will want to join us for this adventure and hope to see you at this or future auditions.
Andrew Cozens
Producer and Director
Herne Bay YOUTH! Theatre