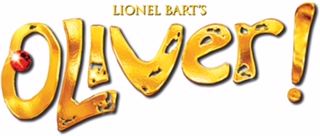 The Current Production Team.
Anyone interested in joining our production team for any of our many theatrical productions across the year should contact our resident producer at This email address is being protected from spambots. You need JavaScript enabled to view it..

We are always on the look out for participants in all areas of production.

The fantastic and exciting team assembled by Herne Bay YOUTH! Theatre for our up and coming production of Annie is as follows.
Andrew Cozens
Director & Producer
Herne Bay YOUTH! theatre is being launched by local theatrical Producer and Director Andrew Cozens, whose theatrical career spans over twenty five years.
He has directed and produced numerous musicals including 'West Side Story', 'Cabaret', 'Crazy For You', 'Godspell', 'A Slice Of Saturday Night' and 'Chicago'.
An advocate of Stephen Sondheim's work he has also staged full scale productions of 'A Little Night Music', 'Company', 'Assassins' and the European Premiere of 'A Sunday In The Park With George' to critical acclaim. It was for this production for which he received personal correspondence from Mr Sondheim thanking him for producing and directing the musical.
Andrew went on to produce Leonard Bernstein's 'Mass' for the Millennium Celebrations at The Queen Elizabeth Hall, Festival Hall at London's Southbank.
Andrew is an absolute advocate of "LIVE MUSICIANS FOR ALL MUSICALS!" and uses them wherever possible in all his theatre productions.
Having previously directed professional pantomime across the UK, Andrew has now directed the last three pantomime seasons for Wicked Productions at The Theatre Royal in Margate including "The Wizard of Oz", "Jack And The Beanstalk" and this seasons "Aladdin".
In 2018, having successfully directed two plays; "Bouncers" and "Shakers" at The Whitstable Playhouse, he then returned there in July and presented "The Who's TOMMY" to standing ovation and rave reviews.
2019 saw Andrew move both HBMTS and The Herne Bay YOUTH! Theatre to The Kings Hall Theatre in Herne Bay and to direct productions of "Jesus Christ Superstar", "Evita" and a Herne Bay YOUTH! Theatre solo production of "Joseph And The Amazing Technicolour Dreamcoat".
Currently to be found directing and producing Oliver! he is also making plans for not only The next HBYT solos show - "Bugsy Malone" in August but also working on an original musical script for both HBMTS and the YOUTH! Theatre for November this year.
Victoria Hall
Musical Director
Vikki is an Accomplished professional musician, playing Piano, Clarinet, Flute, Saxophone and singing also. Vikki gained her Upper Second Class Undergraduate Degree in Music from the University of Southampton where she specialised in Conducting and Musical Directing before gaining one of five places on the MA Musical Theatre (Musical Directing) course at The Royal Conservatoire of Scotland in Glasgow.
Upon graduating, Vikki has played for and musically directed many productions throughout Kent, London and the South East including two of her own self-produced professional Cabarets on The Battersea Barge in London.
Vikki plays in many function bands and is also Choirmistress and Music Group Leader at All Saints Church, Whitstable.
As well as performing, she is a passionate teacher and has taught at many institutions including the prestigious Sylvia Young Theatre School and has built up a successful private teaching practice of her own in Kent.
This academic year, Vikki is excited to begin her initial Teacher Training in Secondary School Music, an ambition she has wanted to fulfil for a long time.
Hannah Anderton
Choreographer
Hannah has been in the performance industry since the age of 7. She has trained and has completed exams up to advanced in ballet, tap, modern, jazz, contemporary and commercial dance as well as being trained in singing and drama.
She began her training at Thanet Stage School and was then lucky enough to gain a scholarship with the British Ballet Organisation where she attended summer schools at The Royal Ballet School and Elmhurst. She also spent time working and performing with the National Youth Theatre in various projects. Hannah took part in an international dance competition in Russia representing the UK in which she placed 1st in the category.
She went on to vocational training in Musical Theatre at CPA Studios in Essex where she was awarded a full scholarship. Being taught by some of the countries most well-known performers and teachers she gained an extensive knowledge and incredible experience.
During her time in the performing arts industry she has enjoyed being a part of many different amateur and professional productions playing lead roles, understudies and ensemble. Hannah is absolutely loving being choreographer for Herne Bay Youth Theatre and loves watching all the children shine on stage during every performance.
Alice Underdown
Drama & Acting Coach
Alice has been performing from a young age; starting with training at Dance Warehouse, Canterbury in ballet, jazz and contemporary dance.
Alice continued training at Queen Mary University of London, gaining a BA Hons in English & Drama. During her time there she was part of Queen Mary Theatre Company, taking shows to the Edinburgh Fringe and performing at fringe venues in London.
She has gone on to train in Acting at Rose Bruford College, Sidcup where her studies included Performance Poetry, Meisner, Laban Efforts and Shakespeare. While studying she took on various roles such as Gwendolen Fairfax in The Importance of Being Earnest, Titania in A Midsummer Night's Dream, Yasmine in Build a Rocket, and the titular role in Antigone.
Alice has also worked with many theatre/film companies playing a range of lead and ensemble roles. She has a lot of experience in musical theatre, drama, children's theatre, short film, puppetry, TIE, touring pantomime, murder mysteries, live art & immersive theatre.
Alice can't wait to be a part of acting coaching at HBYT and is excited to delve into techniques and games to build confidence in the actors, allowing them embody their characters and shine their brightest!